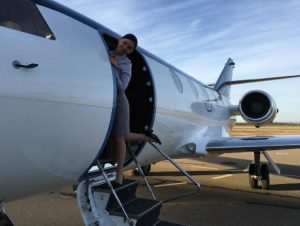 In today's world, the pace of life is extremely intense, especially for people of high rank: business owners, managers of large enterprises, top managers, high-class specialists. Very often it happens that business issues have to be solved in different parts of the world. Constant movements are an integral part of modern business life. And it is important to always be in the right place at the right time.
One of the options for your relocation can be renting an aircraft. Perhaps the main advantage of this solution is independence from the schedule and route of the flight.
After all, you should agree that regular flights are often delayed or cancelled for quite different reasons, and it happens often exactly when you need to be at the right place exactly in certain time.
It is also possible that Airlines flight networks and schedule may not always match your needs in this case renting a private flight is perfect solution. The only possible reason for the delay of a private plane flight is bad weather conditions.
Renting a business class aircraft is a comfortable business jet.
Your personal comfort while traveling can also be one of the reasons to rent a plane. After all, a business jet is not just an aircraft, but a modern, comfortable liner with all the necessary equipment and service on board, which will allow you to relax between meetings, or vice versa:
• to hold negotiations,
• Perform the necessary work,
• to prepare for the meeting.
In any case, renting a business jet guarantees you a high level of service, comfort, and personal space, since only our highly qualified crew will be on board besides you and your guests.
Another important factor for a businessman is his status. Renting a business jet is the best opportunity to raise your status in the eyes of your partners, to demonstrate your financial solvency, thereby gaining their trust, which can have a beneficial impact on the conclusion of the deal and decision in your favor.